RN ED PART TIME 7P-7A VIRTUA OUR LADY OF LOURDES
Job ID R1010303 Type Employee - Part Time Location Camden, New Jersey Standard Hours 18
The Registered Nurse (RN) is responsible for assessing, planning, implementing and evaluating the delivery of care. The professional nurse assumes the responsibility and accountability for the delegation of patient care to other members of the health care team.
Education: Associate's Degree (includes RN Diploma) Required, Bachelor's Degree Preferred
Experience: 1 year hospital experience in Emergency Room required, 2-4 years Preferred
Licensure/Certification Required:
1. New Jersey RN licensure
2. BLS
3. ACLS
4. PALS
Licensure/Certification Preferred:
1. National Certification
Knowledge, Skills, Abilities Required:
Successfully completes initial competency verification for clinical area.
Strong interpersonal skills.
Ability to communicate in English, both oral and written.
Ability to handle confidential information.
Knowledge, Skills, Abilities Preferred:
Ability to perform diversified duties with time limitations with high degree of accuracy.
Ability to use problem solving, critical thinking, and priority setting skills.
Prior Critical Care experience
Critical Care Course
Organizational Skills
Physical Effort:
Frequent/strenuous physical effort (e.g. heavy lifting, sustained physical effort, extensive carrying, pushing, pulling, etc.)
Primary Equipment Used:
Standard Patient Care Equipment
2  Specific emergency equipment
3. Patient transport equipment
4. Special Critical Care Equipment
5. Information Technology Devices
Apply


Check Out This Job's Location
The Virtua Experience
Our journey to be leader in customer satisfaction and loyalty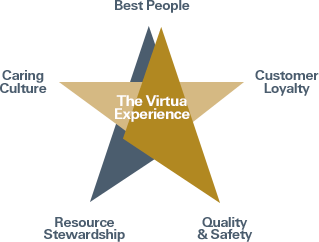 Mission:

Virtua helps you be well, get well, and stay well.

Vision:

Virtua, the premier choice in health and wellness.

The Virtua Credo:

We provide genuine, caring service every time.
NEWS RELEASES
Read the latest news about Virtua's programs and services, community events, recent awards and more.
See More