Cardiovascular Tech/Phlebotomy Per diem Voorhees
Job ID R1003396 Type Employee - Part Time Location Voorhees Township, New Jersey Standard Hours 0
Voorhees Hospital--per diem needs.  Must have had training in EKG/Phlebotomy
Summary:

Coordinate, apply and interpret monitors and event recorders for patients.

Scan and task physicians accurate interpretations for diagnoses.

Position Responsibilities:

• Apply, remove, scan and interpret 24 hr Holter monitors, event recorders and 24 hr Blood Pressure monitors.

• Task results to the appropriate physician, bring all critical results to a physician immediately.

• Order all supplies for Echo, Vascular and Holter departments.

• Oversee repair of scanners and recorders, coordinate preventive maintenance for all Holters, event recorders and blood pressure monitors.

Position Qualifications Required / Experience Required:

Knowledge of cardiac arrhythmias and heart blocks.

Above average knowledge of PC.

Required Education:

High School Diploma or equivalent required.
Apply


Check Out This Job's Location
The Virtua Experience
Our journey to be leader in customer satisfaction and loyalty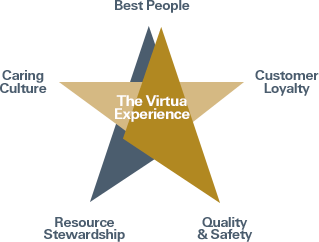 Mission:

Virtua helps you be well, get well, and stay well.

Vision:

Virtua, the premier choice in health and wellness.

The Virtua Credo:

We provide genuine, caring service every time.
NEWS RELEASES
Read the latest news about Virtua's programs and services, community events, recent awards and more.
See More