Telemetry Technician
Job ID R1009550 Type Employee - Part Time Location Voorhees Township, New Jersey Standard Hours 24

Summary:

Under the direction of a Registered Nurse, continuously monitors and interprets ECG Monitors.

Documents on all necessary records the rhythm interpretation and any changes or pertinent information.

Communicates with and supports the healthcare team, patients and/or family or significant other(s).

Position Responsibilities:

• Continuously observes and interprets ECG monitors. Includes the following:

• Identifies and responds appropriately by communicating changes in patient's ECG to the RN. Notifies nursing staff of any technical monitor problems.

• Documents calculations and interpretation on required forms.

• Demonstrates standard precautions and patient safety principles, especially when processing and working with the equipment.

• Records information required on all forms in the department as needed.

• Assists with orientation of healthcare team, performance improvement activities, and maintains departmental competencies.

Position Qualifications Required / Experience Required:

3-6 months previous experience preferred.

Required Education:

High School Diploma or Grade Equivalent Diploma (GED) required.

Training/Certifications/Licensure:

Must be capable of successfully completing Basic Dysrhythmia course and passing the test for Telemetry Technicians.
Apply


Check Out This Job's Location
The Virtua Experience
Our journey to be leader in customer satisfaction and loyalty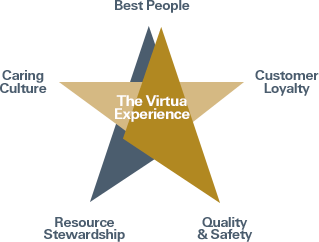 Mission:

Virtua helps you be well, get well, and stay well.

Vision:

Virtua, the premier choice in health and wellness.

The Virtua Credo:

We provide genuine, caring service every time.
NEWS RELEASES
Read the latest news about Virtua's programs and services, community events, recent awards and more.
See More