Pharmacy Technician Per Diem Evenings / Willingboro
Job ID R1010797 Type Employee - Per Diem Location Willingboro, New Jersey Standard Hours 0
Summary:
Assists Pharmacist in the overall dispensing and distribution functions.
Performs various technical and non-technical duties related to the acquisition, storage and dispensing of medications.

Position Responsibilities:
• Prepares medications and fills orders as written/prescribed under the supervision of Pharmacist.
• Performs medication exchanges, pick-ups and deliveries.
• Demonstrates knowledge of IV sterile products preparation.
• Prepare unit dose medication from bulk packaging.
• Performs inventory management and documentation.
• Maintains automated dispensing devices.
• Perform medication area inspections.

Required Education:
HS graduate or GED required.

Training/Certifications/Licensure:
Active NJ Pharmacy Technician registration.
Apply


Check Out This Job's Location
The Virtua Experience
Our journey to be leader in customer satisfaction and loyalty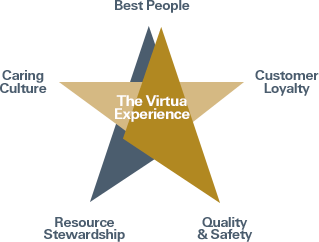 Mission:

Virtua helps you be well, get well, and stay well.

Vision:

Virtua, the premier choice in health and wellness.

The Virtua Credo:

We provide genuine, caring service every time.
NEWS RELEASES
Read the latest news about Virtua's programs and services, community events, recent awards and more.
See More